Introducing the Nursing T-Shawl ™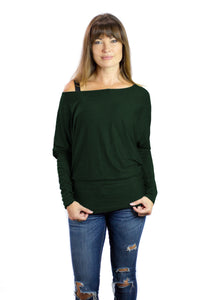 What is the T-Shawl?
The T-Shawl is both a nursing top and a nursing shawl/cover. It allows the baby to nurse comfortably inside the T-Shawl while being discreet.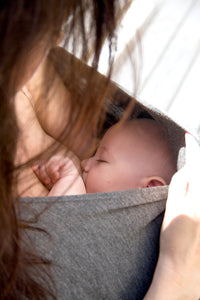 Skin to Skin
The T-Shawl promotes skin-to-skin nursing anywhere, anytime.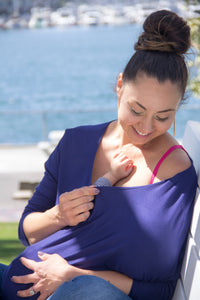 Longer Nursing Sessions
With a built in shawl/cover, your baby can nurse without distractions.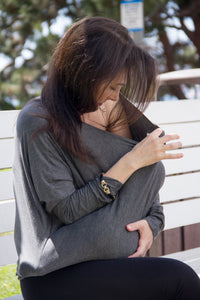 No-Nonsense Nursing
The T-Shawl has a wide neckline that allows for Mommy and Baby to see one another while nursing without the need of a shawl or a cover.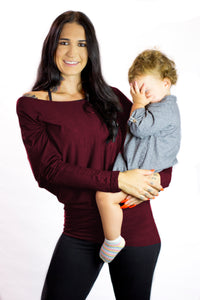 Contemporary Style
The T-Shawl is comfortable, stylish and versatile for day to night. The extra long length flatters all bodies. Made with lightweight, breathable material that will stretch with you and your baby.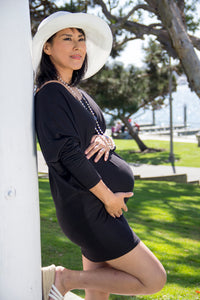 One Shirt, Two Purposes
The T-Shawl will grow with you during pregnancy and flatter you postpartum.